RALEIGH/DURHAM AFRO-CARIBBEAN ASSOCIATION PRESENTS
2016 CARIBMASK CARIBBEAN CARNIVAL
PARADE & FESTIVAL VILLAGE
Saturday, AUGUST 27th 2016 
@FESTIVAL VILLAGE – 400 FAYETTEVILLE ST.
DOWNTOWN RALEIGH, NC
Carnival is coming to Raleigh 
Carnival is known as the greatest festival on earth for many reasons. Think about it,when ever are you going to have the gumption to walk the streets unperturbed in a bejeweled costume? There is a freedom in Carnival that allows you to liberate yourself from all preconceived notions and just enjoy the  euphoria of the moment. Would't you want to get dressed up in feathers to parade the streets in full glorious slender.
Carib Mask Carnival August 27th
On this day the triangle area will come alive with food, color, art, and music just to name a few.  Featuring our world famous parade of the bands in the streets of downtown Raleigh Flamboyant Feathers is offering you a front row seat to a costume presentation on April 22nd.
You all be surrounded by live models doing a Carnival portrayal in elaborate costumes, then you are given the option to choose your costume and be registered to become a masquerader  in the parade.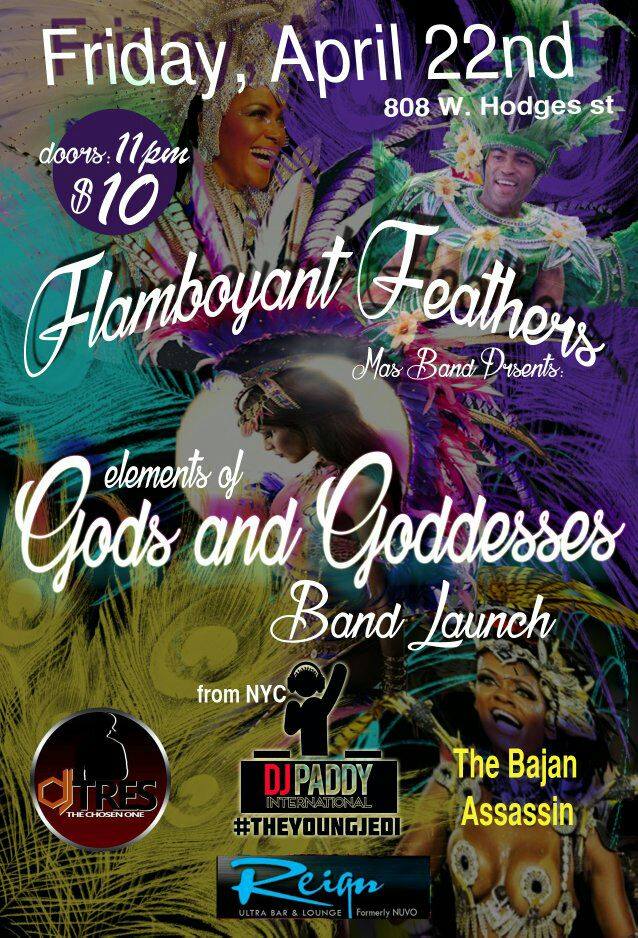 About Flamboyant Feathers
We are a Carnival band which consist of experienced bodies whose fundamental agenda is to captivate the hearts of anyone interested in Carnival while we preserve the culture and arts by granting you an unmatched Carnival experience.